I would like to make a service announcement from the JetBrains fan club:
I took me about 15 minutes to upgrade my existing home installation. It actually took me this long because I have a slow PC  ;-). All my existing build projects and settings were nicely preserved. Make sure to read the upgrade notes though. You never know.
Now drewl on these new features:
Visualization of Build Agents' workload
"Time to fix tests" statistics report for monitoring the project health
Improvements in 3rd party .NET tools integration
More types of notification options
Improved external database support (Oracle)
Scope filter for Code Duplicates and Inspections browsers
New options for builds triggering
The 3rd party improvements includes support for NUnit 2.4: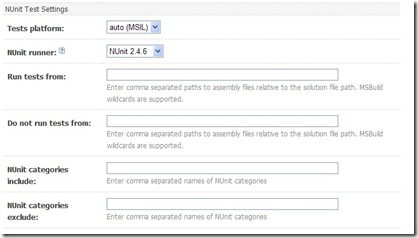 TeamCity also received the Jolt productivity award. Kudos!