Code Coverage with TeamCity
January 25, 2008
In my previous post on JetBrains TeamCity I mentioned that it has no support for .NET code coverage.  With this post I want to correct the injustice of this statement. It was a simple case of RTFM that solved this issue. Actually this great post pushed me into the right direction (you can even download some specific TeamCity MsBuild tasks).
One might think you have to jump through quite some hoops in order to integrate code coverage, but it is actually really easy. Here goes:
1. Make sure that your build script creates a code coverage report. I'm using NCover/NCoverExplorer for this with the corresponding MsBuild tasks that you can download here (in the NCoverExplorer Extras package).
2. Add the code coverage results file to the artifacts:
3. Add the following line to the TeamCity Data Directory/config/ main-config.xml file as described here:
<report-tab title="CodeCoverage" 
            basePath="" 
            startPage="CodeCoverage.html"/>

4. You're done.
Now behold the results: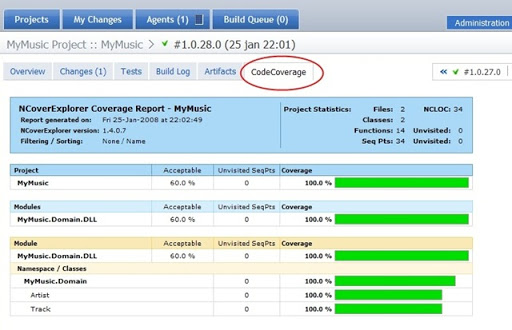 It creates a new tab for the build results that integrates the code coverage artifact. The coolness of TeamCity just keeps amazing me.
If you and your team want to learn more about how to write maintainable unit tests and get the most out of TDD practices, make sure to have look at our trainings and workshops or check out the books section. Feel free to reach out at infonull@nullprincipal-itnull.be.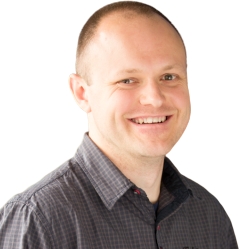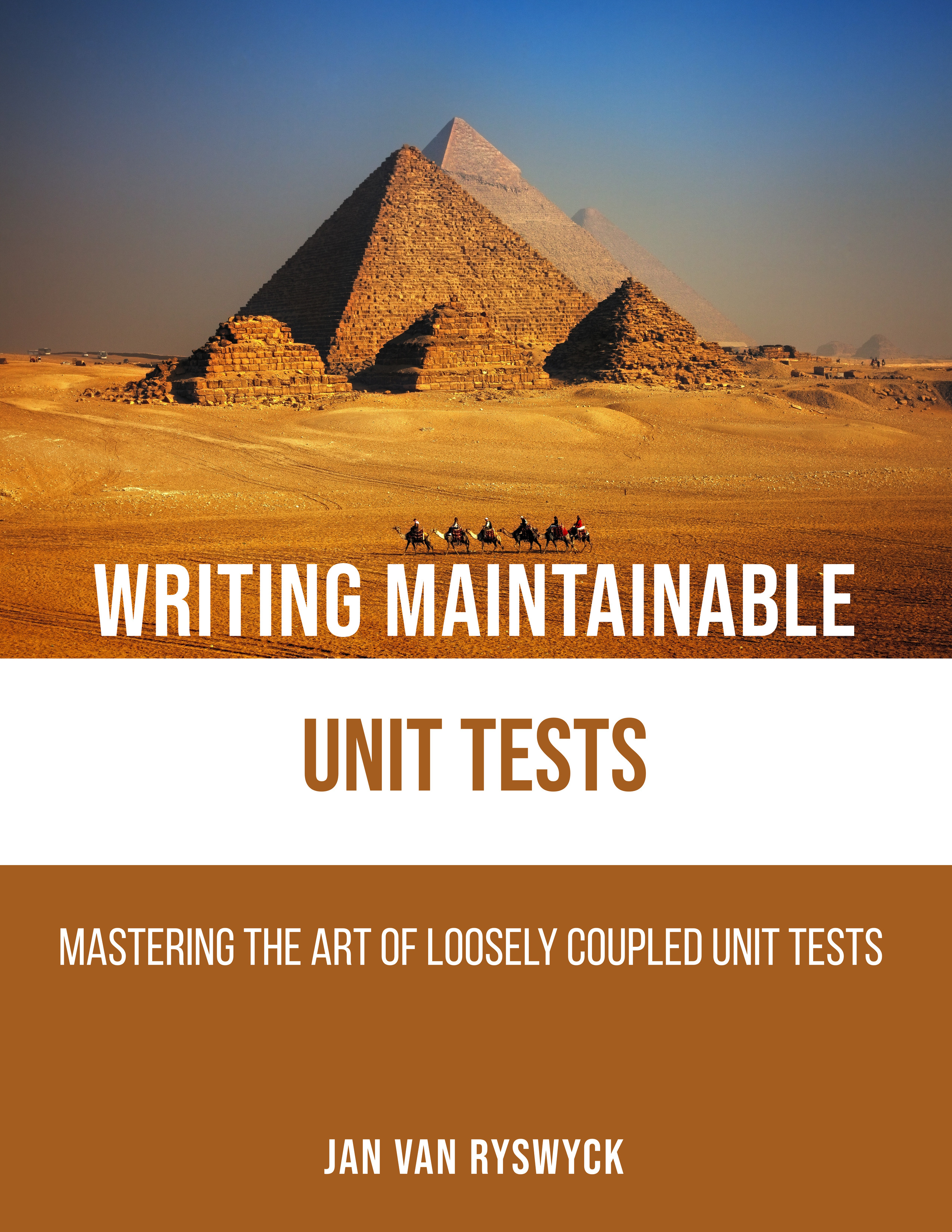 Get The Book
---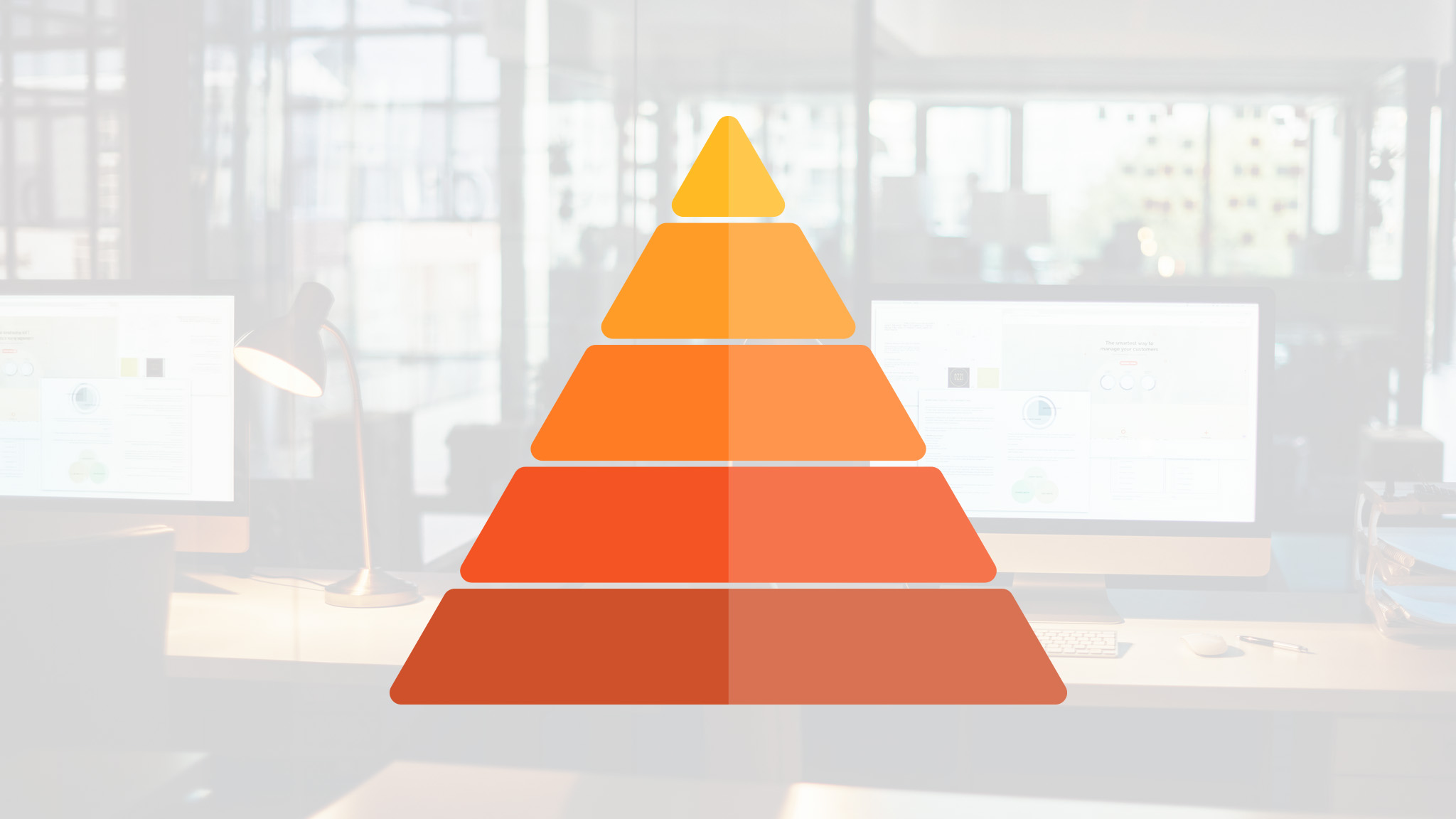 Writing Maintainable
Unit Tests
Watch The Videos
---
---
---
Disclaimer
The opinions expressed on this blog are my own personal opinions. These do NOT represent anyone else's view on the world in any way whatsoever.
Contact information
infonull@nullprincipal-itnull.be