We arrived at Barcelona last week on Saturday evening with a delegation of seven people. The same evening, we already visited the Monjuic Magic Fountains on Plaza España.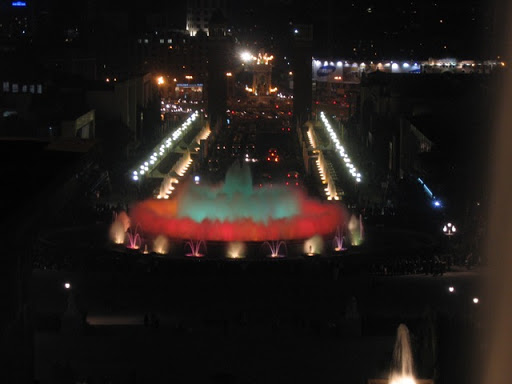 On Sunday we had the entire day off so we could visit the town of Barcelona and do some sightseeing.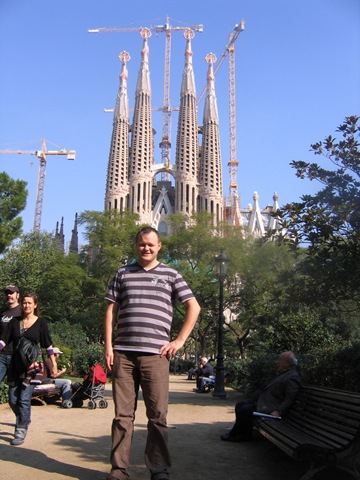 This is me at the Temple de la Sagrada Familia, the life work of Antoni Gaudi. Its construction began in 1882 and as of today, its still not finished. Before we got there, we came across some other some buildings that are architected by Gaudi.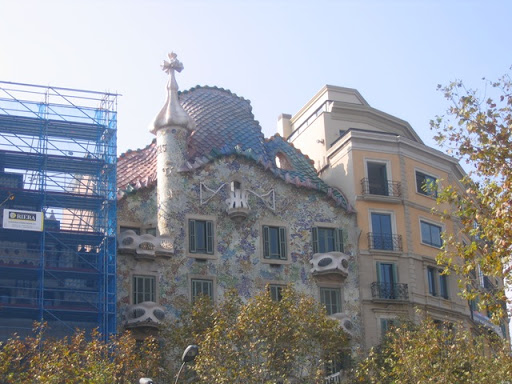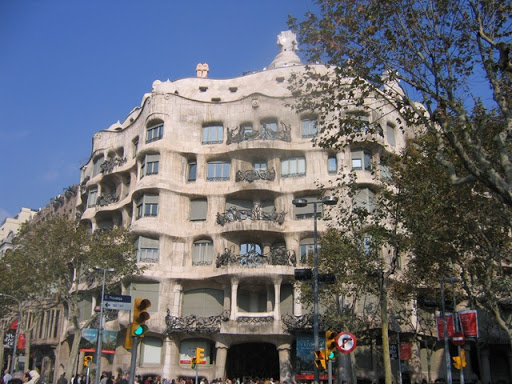 The architecture of these buildings makes me think about the Efteling :-). In the afternoon we went to Palau Güell.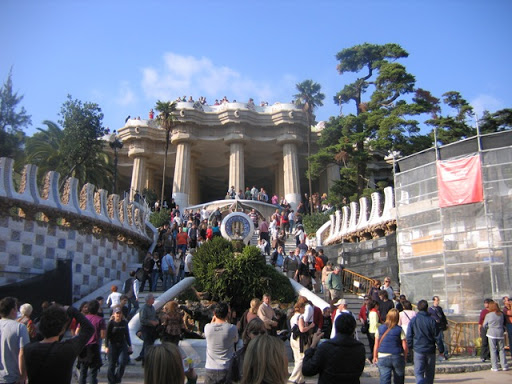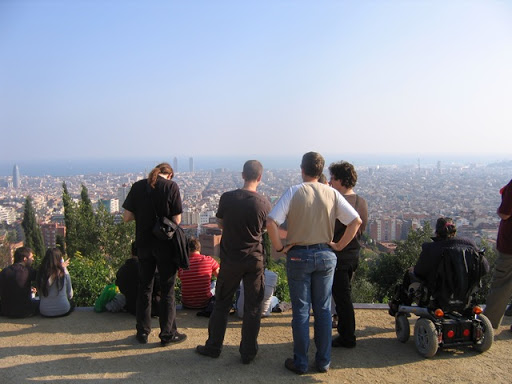 We all stood there and enjoyed the wonderful view.
PS: I'm blogging this in retrospect as I couldn't get the blogger administrator web site to run on the CommsNet PCs because they had  JavaScript turned off.