Books, books, books ... so many books
July 22, 2006
I am currently reading The Best Software Writing I: Selected and Introduced by Joel Spolsky. I simply love it. I'm coming to this point that I more appreciate this kind of books than those pure technical books.
I just finished CLR via C#. Although this is the best .NET book ever written and really enjoyed reading it (for the 26th time, including the first edition ;-) ), I recently start to enjoy non-technical books more and more. They make me a better programmer.
So does the book The Best Software Writing I. It's a collection of articles that are selected by Joel Spolsky himself. These articles can be found all over the web. The best article so far is from Michael "Rands" Lopp and is titled What To Do When You're Screwed. I'm currently walking through his archives. I can also certainly recommend Ode to a Chain Saw. I'm off, doing some more reading.
If you're interested in an in-person or online course that teaches you and your team how to write maintainable unit tests and get the most out of TDD practices, make sure to have a look at our trainings and workshops or contact us at infonull@nullprincipal-itnull.be.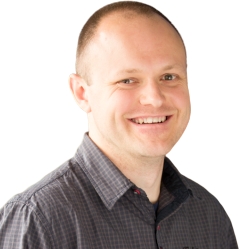 Writing Maintainable
Unit Tests
Watch Now
---
---
---
Disclaimer
The opinions expressed on this blog are my own personal opinions. These do NOT represent anyone else's view on the world in any way whatsoever.
Contact information
infonull@nullprincipal-itnull.be