Een memorabele dag vandaag: mijn allereerste blog! Ik zal hier een varieteit aan onderwerpen 'bloggen' maar hoofdzakelijk over software ontwikkeling allerhande. Deze postings zal ik in het Engels doen om een zo groot mogelijk publiek te kunnen bereiken indien nodig.
Ik hoop dat jullie iets hebben aan mijn ervaringen. Enjoy!
If you're interested in an in-person or online course that teaches you and your team how to write maintainable unit tests and get the most out of TDD practices, make sure to have a look at our trainings and workshops or contact us at infonull@nullprincipal-itnull.be.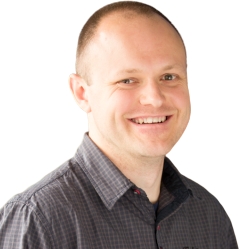 Writing Maintainable
Unit Tests
Watch Now
---
---
---
Disclaimer
The opinions expressed on this blog are my own personal opinions. These do NOT represent anyone else's view on the world in any way whatsoever.
Contact information
infonull@nullprincipal-itnull.be